CrossFit Boro – CrossFit
Happy Labor Day, folks! We hope you've enjoyed your long weekend and can make it to one of our class offerings today.
We'll be completing today's workout in honor of Firefighter Gerard Baptiste, Ladder 9, Manhattan, who was killed on September 11, 2001. He was 35 years old. He was born on March 11, 1966 and was a native of Santo Domingo. Just before 9/11, he bought an old bike that he was restoring. After his death, a company restored it and a movie was made about it called, "FDNY Dream Bike". He and Jeffrey Walz were last seen in the lobby of the North Tower out of which some of Ladder 9 made it out.
Ideally, both of the barbell movements should be done in unbroken sets. Unless you can Overhead Squat from the same grip-width that you can Thruster SAFELY from, you should set the bar down between squats and thrusters in order to re-establish a narrower grip. If your shoulder and thoracic mobility do not allow for a narrow OHS grip, then please do not use one! Since today's WOD is a hero, it will be saved as a benchmark so be sure to log your score 🙂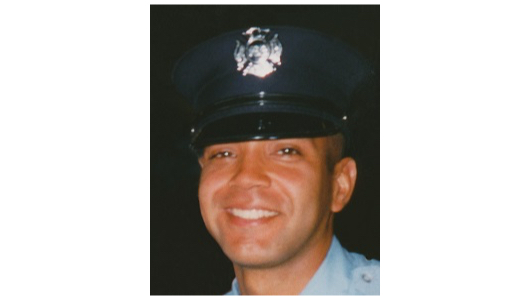 A: Gerard Baptiste (Time)
6 RFT
9 Overhead Squats (95/65#)

9 Thrusters

500m Row
Mobility
Barbell Tricep Smash

Barbell Quad Smash